PART 1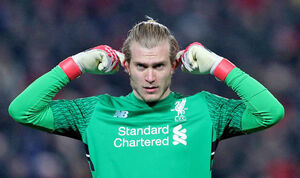 Yeah, yeah, I know most of users here are Americans and won't give a **** about football. I also know that blogs are no more used by people here. I just want to give you my thoughts about football by posting this blog.
I've just watched the final of UEFA Champions League, where Real Madrid won the the title for three consecutive times, against Liverpool in Kiev, Ukraine. Loris Karius have made two fatal blenders, while Mohamed Salah was getting injured, letting the Liverpool players, fans, and Egyptian public down. While Gareth Bale becomes super-sub after scoring two goals.
This marks the end of the 2017–18 season of European football, so what's happening in this season?
1. Summer Transfer Window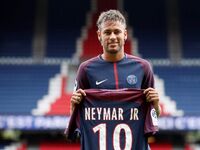 Let's get started with pre-season, the biggest transfer news comes from France where Paris Saint-Germain F.C. signs Neymar from FC Barcelona with transfer fee of £198m, while Barcelona looking for Neymar's replacement and sign Ousmane Dembele from Borussia Dortmund. Manchester City F.C. has spent their money for defence, which costs more than Bosnia and Herzegovina's defence spending budget, while Manchester United F.C. made sensational transfer with signing Belgian striker Romelu Lukaku from Everton F.C., after some rumors that the Red Devils linked with Alvaro Morata, who ends up being a flop in Chelsea. For myself, the most disappointing one is my favorite club, Everton, which have spent their money for players who ends up being flops.
2. Premier League
Manchester City...
This team is the champions of English Premier League, and breaking several records from most points to most goals, not losing any single matches in the first half of season, and creating new history! GG, City!
Most people have predicted Manchester City would win the Premier League, because of their transfer activity in the summer by strengthening their defense and replace the veterans with fresh and talented youngsters. Manchester United was also predicted to compete with their city-rivals, and they are finishing behind the Citizens, while Tottenham Hotspurs standing behind United. Finalist of UCL, Liverpool finished 4th, thus making them to go to play-offs. Duo London, Chelsea and Arsenal are making its way to Europa League, alongside Burnley, which surprised public with finishing at 7th.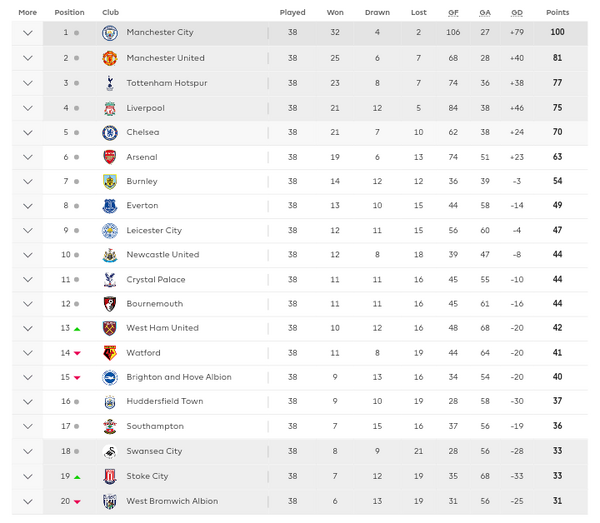 Prediction Recap
From 20, I only got 2 right. My prediction is actually like what many people predicted.
| Pos. | Teams | Pred. | Change |
| --- | --- | --- | --- |
| 1 | Manchester City | 1 | |
| 2 | Manchester United | 2 | |
| 3 | Tottenham Hotspur | 6 | 3 |
| 4 | Liverpool | 5 | 1 |
| 5 | Chelsea | 3 | 2 |
| 6 | Arsenal | 4 | 2 |
| 7 | Burnley | 19 | 12 |
| 8 | Everton | 7 | 1 |
| 9 | Leicester City | 10 | 1 |
| 10 | Newcastle United | 12 | 2 |
| 11 | Crystal Palace | 13 | 2 |
| 12 | Bournemouth | 16 | 4 |
| 13 | West Ham United | 9 | 4 |
| 14 | Watford | 17 | 3 |
| 15 | Brighton | 18 | 3 |
| 16 | Huddersfield Town | 20 | 4 |
| 17 | Southampton | 8 | 9 |
| 18 | Swansea City | 15 | 3 |
| 19 | Stoke City | 11 | 8 |
| 20 | West Brom | 14 | 6 |
→ (PART 2)