This user is semi-active on Future Wiki.
Ryan VanGoethem


Ryan VanGoethem's favorite comic strip, Motley's Crew
Former hobbies
Wikipedia
ROM hacking
Hobbies
PlayStation 3
NASCAR
Barclays Premier League Soccer
Australian Rules Football
National Football League
Born
August 5, 1982
Ryan VanGoethem (pronounced Van-Goth-hem) is known throughout this and various other websites as either RyanVG, RyanV, Buck Satan, Muhammad Li or Bow Tie Guy. He a futurist along with being a former ROM hacker. For a sample of his ROM hacking career, please watch this video.
If you want to see his contribution efforts on Wikipedia, then please click on this external link.
Summary
His favorite time period is the 22nd century; where the economy is booming and everyone has jobs. Ryan is also a NASCAR fanatic. In addition to this, he watches the Barclays Premiership League of the post-rock generation. His favorite teams are Manchester United, Liverpool FC and Manchester City FC. While practicing the Anglican faith to appease his widowed grandmother, RyanVG secretly practices a form of rationalism where people control their own destinies and lives (God is nothing more than a figurehead to him, in charge of the weather and nothing more).
In high school, being autistic wasn't easy. Several times, RyanVG thought about dropping out of Valley Heights Secondary School to become an professional basketball player, a NASCAR race car driver, a professional football player and a Buddhist monk. However, he eventually graduated on June 30, 2001.
If an universal videogame console is invented in 2025, then these are the following 15 games that RyanVG would have in his console:
Final Fantasy VI
NHL '94
Chrono Trigger
FIFA 13
NASCAR 05
Super Mario World
Super Mario Bros. 2
Pole Position
Outrun (arcade game)
WWF WrestleFest
Saturday Night Slam Masters
Street Fighter II
Mortal Kombat (Super NES version)
Bing Bing! Bingo!
Tower Dream (Super Famicom game)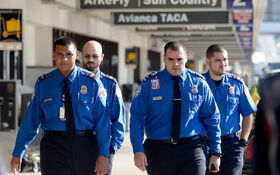 Personal timeline
This article is part of Ryan VanGoethem's (RyanVG) user page and should not be deleted.
August 5, 1982 - RyanVG comes out of his mother's womb 2 weeks late; he gained consciousness on July 22, 1982.
May 1983 - RyanVG completes his toilet training.
January 1987 - RyanVG goes on his first Florida trip.
September 1987 - RyanVG begins his elementary school education.
January 1990 - RyanVG goes on his second Florida trip.
1991 - RyanVG develops a fond interest in Nintendo games; he would later defect to the Sony PlayStation camp in the year 2000. In later years, RyanVG would proudly refer to 1991 as the good old days when life was simpler.
January 1992 - RyanVG receives his first issue of Nintendo Power.
1992-1993 - RyanVG attends summer camp for the mentally challenged in London, Ontario, Canada.
1993 - RyanVG goes on his third Florida trip.
June 1996 - RyanVG graduates from Walsh Public School; no mention of him appears on the Class of 1996 yearbook due to his status as a special education student.
September 1996 - RyanVG begins his secondary school education.
December 1999 - RyanVG receives his last issue of Nintendo Power.
June 2001 - RyanVG graduates from Valley Heights Secondary School.
August 5, 2001 - RyanVG drinks his first legal beer at the historic Cadillac Jack's bar in Windsor, Ontario, Canada.
2003-2006 - RyanVG creates ROM hacks featuring coarse language and adult content - info about them can be found here.
February 2006 - RyanVG first discovers NASCAR and develops a liking for Kyle Busch.
August 5, 2007 - RyanVG celebrates his 25th birthday.
February 2009 - RyanVG goes on his fourth Florida trip.
February 2010 - RyanVG goes on his fifth Florida trip.
February 2012 - RyanVG goes on his sixth Florida trip.
February 2013 - RyanVG goes on his seventh Florida trip.
February 2014 - RyanVG goes on his eighth Florida trip.
February 2015 - RyanVG goes on his ninth Florida trip.
May 15, 2015 - Mad Max: Fury Road is released. Ryan VanGoethem considers it to be better than Fallout 3.
December 18, 2015 - Star Wars: Episode VII is released. Ryan VanGoethem considered it to be the worst film of the entire saga.
July 8, 2060 - RyanVG dies of natural causes at a group home or nursing home.
July 11, 2060 - RyanVG's remains are buried at Delhi Cemetery in Delhi, Ontario, Canada (possibly Canadamerica).
My favorite websites