The hype cycle promises our perception of it gets closer to the "correct" one.
There are a lot of different theories about hypes. This is one of them.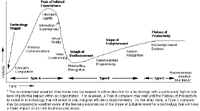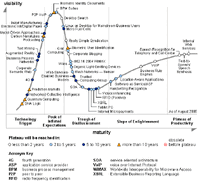 ---
"Media always portray new technology in alarmist, 'the world ends tomorrow' fashion," she says. "You get the sense that MySpace is ... some kind of culty illicit community. That's really not what's going on."
To show adults a more accurate picture of how teens use the internet, Gowen developed the Virtual Mystery Tour workshop ...
-- "Teens Online: Not a Freak Zone" by Regina Lynn 2006-07-28
See also
External links
Gartner Hype Cycle graph for the year 2005.